Pattern:

adapted from Basic Socks from Learn to Knit Socks by Edie Eckman

Yarn:

Schoeller Stahl Mexiko Color, [75% superwash wool, 25% nylon],
color: 9072? Sundown

Needles:

US 1

Size:

women's medium

Finished:

May 2004?

Comments:

I love the colors in this yarn.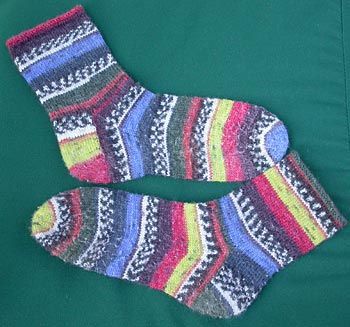 These socks were several years old when I got around to taking this picture, hence the pilling.
Labels: Socks