Pattern:

Alien Illusion Scarf from Stitch 'N Bitch: The Knitter's Handbook

Yarn:

Cascade 220 [100% Peruvian highland wool],
color: red and black, 1 skein of each

Needles:

US 7?

Size:

?

Modifications:

none

Finished:

December 2005

Comments:

This is a 'shadow knit' scarf which looks like simple stripes when viewed from straight on. However, when viewed from an angle, a pattern appears from the purl bumps (ooooooh, spooky).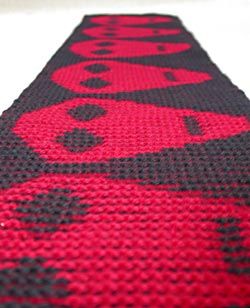 This is the COOLEST scarf ever. I made it as a Christmas present for Nephew#3 and he really liked it.

It was kind of slow going, having to consult the chart on every other row, but it is soooo worth it. However, I highly recommend using a magnetic board to keep your place on this chart.

I will definitely be making more of these with different designs.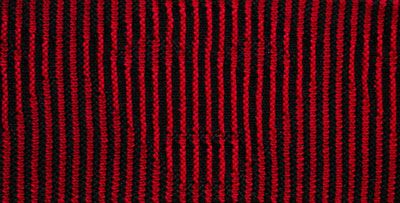 This is the scarf viewed from above (or straight on).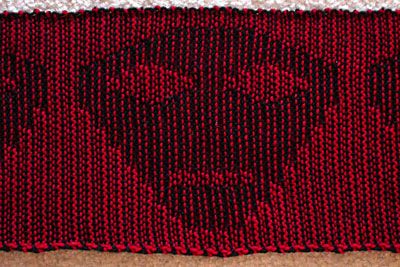 This the back of the scarf.
Labels: Scarves