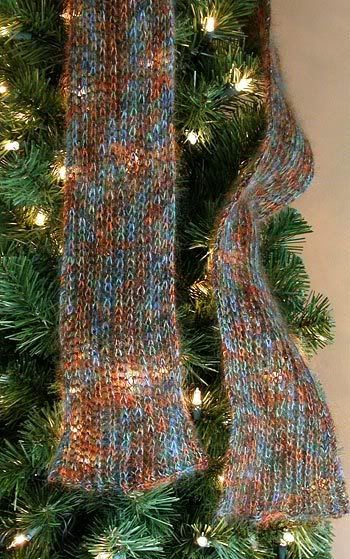 Pattern:

Just basic brioche stitch. Here's what I did:
Cast on a multiple of 3 stitches + 2 edge stitches (I did 38).
All Rows: k1, [yo, sl 1 purlwise, k2tog], rep to last st, k1.

Yarn:

Stacy Charles Ritratto [28% mohair/53% rayon/10% nylon/9% polyester], 1.5 balls
color: 85, brown-gold-orange-blue-green mix

Needles:

US 8

Size:

?

Finished:

January 2006

Comments:

I made this scarf as a Christmas present for my mother. I think the brioche stitch on a big needle really shows of the colors in this yarn.
Labels: Scarves